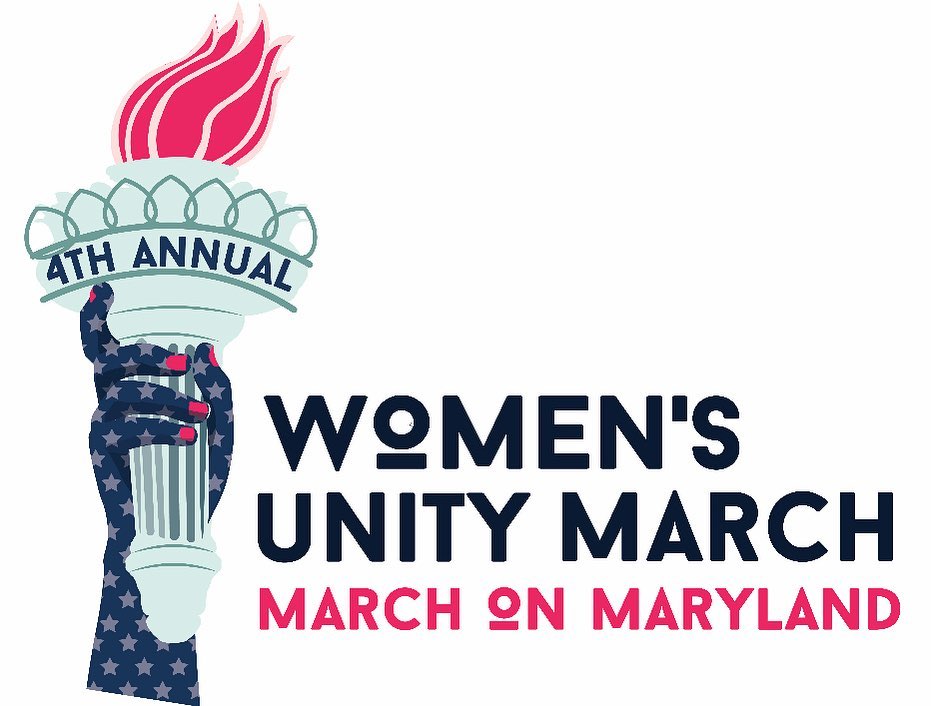 The time has come once again to take to the streets and stand up for our rights!
Our theme this year is "Speaking Truth to Power."
In a world that is always seemingly devolving into chaos and tyranny, it is the responsibility of every citizen to demand transparency and accountability from those in power.
We must remind our leaders that their power comes from the people, and when lies become a chip in their political game, we can take that power from them just as easily.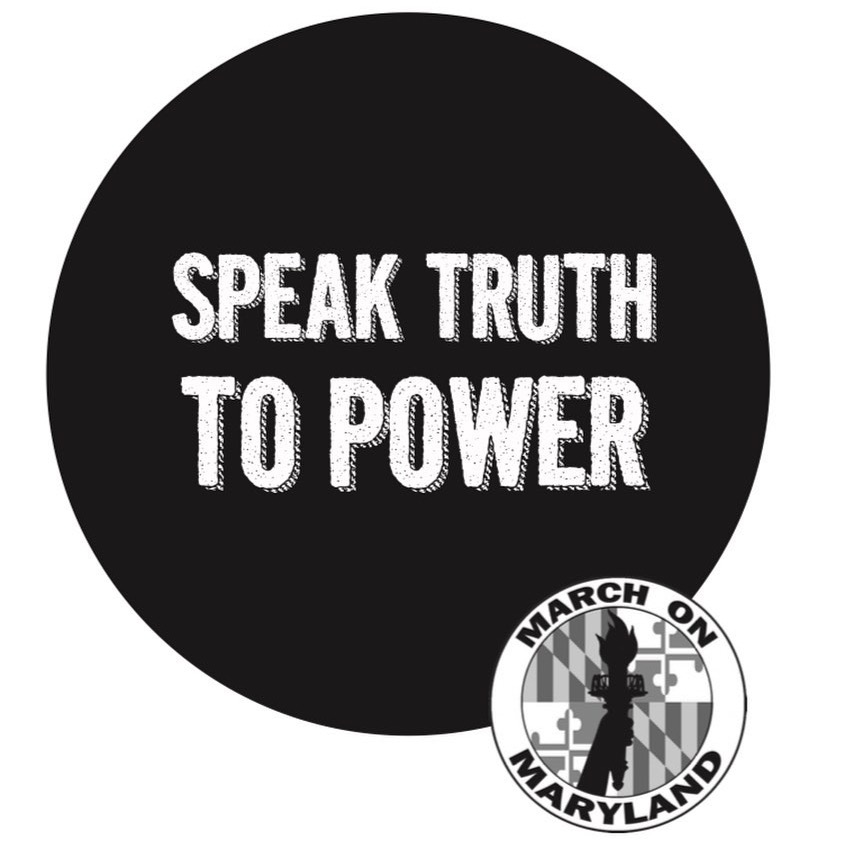 We are excited to announce that we have a FULL ROSTER OF SPEAKERS!
The march will be emceed by:
March On Maryland founder and director Eve Hurwitz; Connecting the Dots founder and community organizer Monica Lindsey; and MOM Assistant Director Emma Buchman.
Speakers include:
Jen Deerinwater: Tsalagi, Bisexual, Two Spirit, multiply-Disabled journalist, speaker, and organizer.
Deauntte Dezurn: Local community activist.
William Rowel: Senior Adviser/Community Relations Specialist to the Mayor of Annapolis
Mary Matiella: former Assistant Secretary of the Army in the Obama Administration.
Emma Seiss: Fridays For Future Annapolis co-founder and youth climate activist.
Drake Smith: President of the Anne Arundel County NAACP Youth & College Division Unit
Andrea Williams-Muhammad: Co-Chair for the Reproductive Health Equity Alliance of Maryland and a National Collaborator on the Policy Working Group for the 'Black Mamas Matter Alliance'.
There will also be a written message from British-Iranian poet and activist Sheyda Monshizadeh-Azar.
Volunteers & Contributors
We Have the Power to Impact Our Future, and We're Doing Something About It
We are a team of experienced grassroots organizers, activists, advocates, and engaged community members. In addition to assisting with events, we often shepherd people through their civic engagement journey and help them find their voice to help others. We are working on utilizing technology and the internet for people who want to learn more about getting involved in the causes that inspire them with passion and efficacy.
If you see a need for amplification or assistance, please reach out and let us know how we can help!
Our Top Priority
Our top priority is to elevate the voices of every group to create a united community founded in inclusivity and empathy. To achieve this goal, our main focuses are on community change and engagement support, social justice initiatives, and community education.
Community Engagement Support
In order to increase civic engagement and champion first amendment rights, we must help the citizens of our communities connect to the services that get their basic needs met.
Social Justice Initiatives
In order to amplify the voices of the underrepresented, marginalized, and oppressed, we must empower those in our communities who do not currently have power. 
Community Change Support
In order to make progressive and sustainable change, it is imperative that our communities evolve in how they communicate and engage with the government. We aid in the formation and engagement of community change agents with like-minded missions.
Community Education
Knowing which branch(es) of government is/are responsible for changes in your community is not always a simple answer. We work to bring transparency to the government by educating the community on standards of practice in civic engagement.
Annapolis School Strike for Climate
Organized by Fridays for Future Annapolis, this will be the second school strike in Annapolis in support of climate action.  
2020 Annapolis Women's Unity March
One of March On Maryland's largest events, we will be taking to the streets of Annapolis for the 4th year in a row. This year's theme: Speaking Truth to Power. 
It is essential that we come together as a community, regardless of our differences, to combat the true evils of the world. I realize the mountain that we have to climb here; we are so far away from where we should be as people.